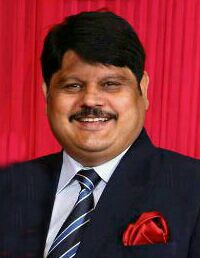 Recognized by Indian Olympic Association & Deptt. Of Youth Affairs & Sports, Govt. of India.
Member of World Karate Federation, Asian Karate Do Federation.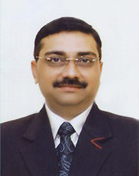 Latest News 2015
Welcome to AIKF
All India Karate do Federation, the supreme body of Karate Sports in India, was registered under the Societies Act of 1860 and the object of the Federation is to control and propagate the sport / art of Karate in the territory of India from grassroots level to the top by organizing training camps / seminars and tournaments in the National level as well as to promote and develop Nationwide the true art and spiritual culture of Karate-do for physical culture, self defense and amateur sport and represent India in the International Championships, meetings and seminars, to organize standardized karate-do competitions as per rules of refereeing and judging of World Karate do Federation. All India Karate do Federation is the only Karate Federation recognized by the Government of India and Indian Olympic Association as well as Asian Karate Federation and World Karate Federation. The AIKF which started with only two states as its members, in 1978 to promote, propagate and disseminate karate to the farthest comers of India, grew to a large body with a membership of 31 state associations and 3 government / semi government bodies in its fold.
Bombay High Court Order dated 29/10/13
Download



Notice for affiliated members.
Download



Invitation letter of 26th AIKF National Karate Championship. Jamshedpur
Download



Invitation letter of 27th AIKF National Karate Championship. Jaipur
Download
| | | |
| --- | --- | --- |
| | ALL INDIA KARATE DO FEDERATION, MUMBAI ON 15TH FEBRUARY, 2013 AT HOTEL WEST END OPP. BOMBAI HOSPITAL MUMBAI. | Download |
| | Result of Election of the office Bearers of All India Karate Do Federation , Mumbai  PTR No 4945, which was held on 15th Feb., 2013 at Hotel West End Marine Lines Mumbai . | Download |
| | LETTERS FROM RETURNING OFFICER JUSTICE SHIV KUMAR SHARMA,MEMBER, 19TH LAW COMMISSION OF INDIA | |
| 1. | REQUIEST LETTER TO JUSTICE SHIV KUMAR SHARMA | Download |
| 2. | LETTER FROM ELECTION OFFICER FOR ACCEPTING REQUEST | Download |
| 3. | LETTER FROM ELECTION OFFICER TO CORRECT THE NOMINATION FORM | Download |
| 4. | BYE LAWS OF ELECTION OF AIKF, 2013 FRAMED BY ELECTION OFFICER | Download |
| 5. | LETTER FROM ELECTION OFFICER ABOUT UNFAIR PRACTICES | Download |
| 6. | LETTER TO GOVT. OF INDIA BY ELECTION OFFICER | Download |
| | LETTERS FROM HEAD QUARTER OF ALL INDIA KARATE DO FEDERATION | |
| 1. | CONCENT LETTER TO CALL GOVERNING BODY MEETING ON 9.1.2013 | Download |
| 2. | REPLY BY BHARAT SHARMA ABOUT GOVTERNING BODY MEETING 9.1.2013 | Download |
| 3. | REPLY BY LAL DARDA ABOUT GOVERNING BODY MEETING 9.1.2013 | Download |
| 4. | REPLY OF LETTER OF BHARAT SHARMA AND LAL DARDA BY PRESIDENT AIKF | Download |
| 5. | MINUTES OF GOVERNING 9TH JAN, 13 | Download |
| 6. | ELECTION NOTIFICATION | Download |
| 7. | POSTAL PROOF OF COMMUNCATION FOR ELECTION NOTICE | Download |
| 8. | ELECTORAL COLLEGE 2013 | Download |
| | ORDER OF DEPUTY CHARITY COMMISSIONER MUMBAI REGION, MUMBAI ON 28TH DECEMBER, 2012 | |
| 1. | CHARITY ORDER 28TH DEC. 2012 | Download |
| | | |
| 1. | ILLEGAL LTR BY MR. RAMESH To, ELECTION OFFICERI. | Download |
| 2. | ILLEGAL LTR BY MR. RAMESH TO Mr. Rameshwar Nirvan | Download |
| 3. | REPLY BY RAMESHWAR NIRVAN ABOUT LTR OF MR. RAMESH OF 3RD FEB | Download |
| 4.. | ILLEGAL LTR BY MR. RAMESH TO,Mr.Rameshwar Nirva.pdf 1 | Download |
| 5.. | ILLEGAL LTR BY MR. RAMESH TO Mr.Rameshwar Nirva.-2 | Download |
| 6.. | ILLEGAL LTR BY MR. RAMESH To,Mr.Rameshwar Nirvan-3 | Download |
| 7. | ILLEGAL LTR BY MR. RAMESH To,Mr.Rameshwar Nirvan--4 | Download |
| 8. | ILLEGAL LTR BY MR. RAMESH To,Mr.Rameshwar Nirvan--5 | Download |
| 9. | ILLEGAL LTR BY MR. RAMESH To,Mr.Rameshwar Nirvan--6 | Download |
| | | |